Anyone can get fit.
Harlem Gets Fit is here to help
Since 2014, Harlem United and Harlem Run have teamed up to spread fitness in Harlem. We'd like you to join us.
Harlem Gets Fit brings together New Yorkers of all backgrounds and fitness levels. Each Thursday, we gather for a workout tailored to you: from walkers to seasoned athletes, we'll make sure you have a workout that's right for you — and have a good time in the process.
Learn more about our weekly workouts
Throughout the year, we collaborate to spread our love fitness and to give back to the community.
If you'd like more information, email Rachel Cutler at rcutler@harlemunited.org or enter your information below.
Get Connected
Join the Facebook group for support and encouragement in your fitness goals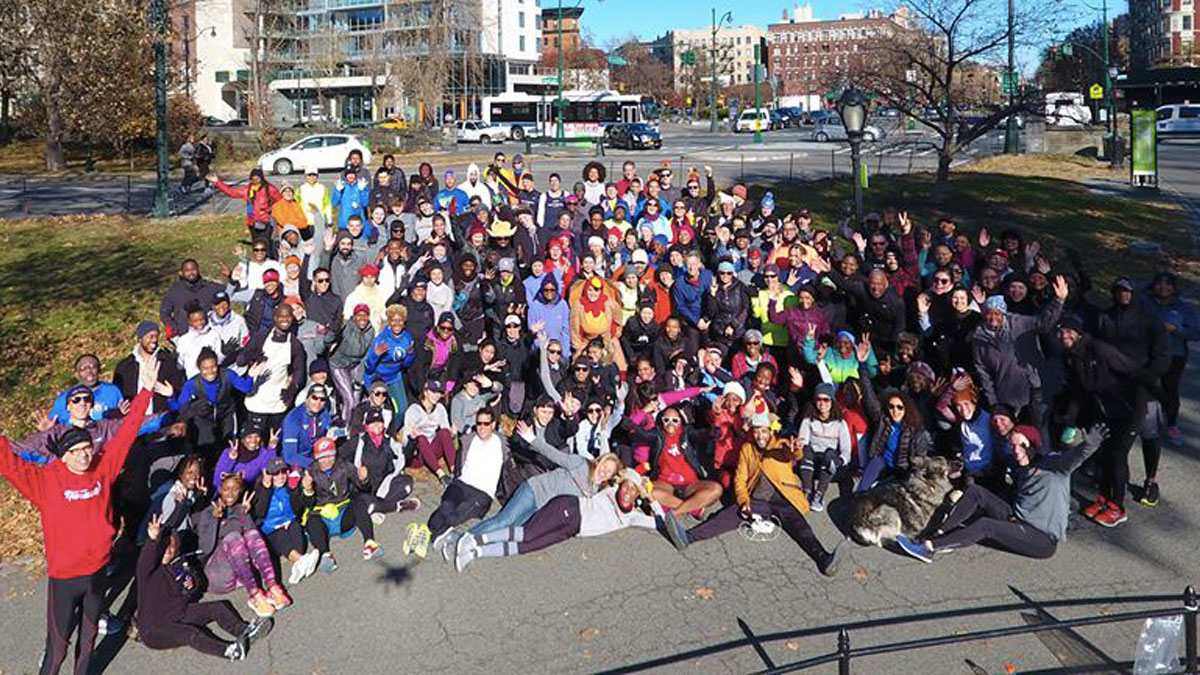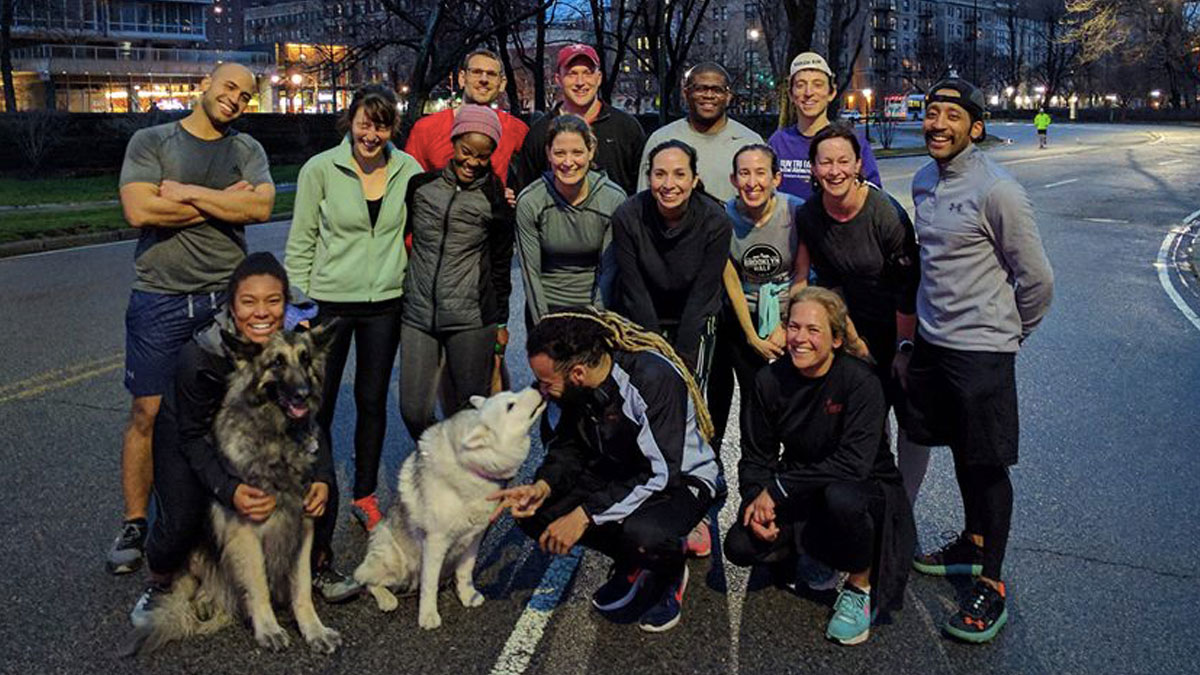 Twice Weekly Meetups
Come as often as you'd like—twice a week, once a week, or just as you can make it—for interactive lessons + exercise.
Mondays
Meet at Harlem Shake at 7:00 p.m.
Every Monday, Harlem Run hosts a fun run and you're invited too! Drop off your bag (leave your valuables at home) and then run either the pre-selected route, walk with a friend, or do your own thing. Then meet back with everyone to get your stuff, stretch, and possibly grab a bite to eat or a drink. All levels are welcome!
Thursdays
Meet at Harlem United at 6:30 p.m.
306 Lenox Avenue, 3rd Floor
Join us for a short interactive presentation on various health topics and then head out with the group for exercise! Alison, Rachel, and Amir will lead the group in a purposeful workout that will help you get fitter, faster, and stronger for all fitness levels.  Walkers, beginners, kids, and the older folks are all encouraged to join us.
Any questions?
We'd love to hear from you!
If you have questions—or want to get a hold of us before our kick-off event—please reach out! You can connect with Rachel Cutler by emailing rcutler@harlemunited.org or calling 212.803.2850 x2545