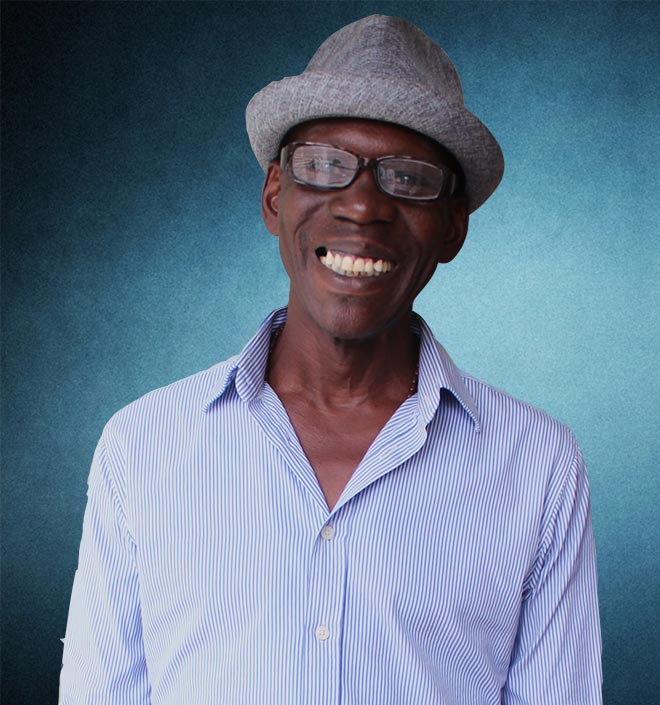 Allen first came to Harlem United in 2010. At the time, he was in the shelter system—out of work and struggling with substance abuse exacerbated by depression. "I was on my way to becoming a homeless person in despair," he recalled. A friend suggested he stop by one of Harlem United's recovery groups and, since he didn't have much else to do, Allen went.
"I don't know where I would be today if it weren't for Harlem United," Allen said. Over the course of the next 18 months, Allen focused on getting stabilized—taking care of his depression and substance abuse issues. He enrolled in meditation and yoga, finding that a holistic approach to recovery eased his anxiety. Allen also enrolled in Project PRIDE, a peer recovery intervention program that utilizes Cognitive-Behavioral Therapy and Relapse Prevention to modify negative or self-defeating thoughts and behaviors. Allen was surprised to learn that other people were struggling with similar, if not deeper, issues. Soon, with the help of a behavioral health specialist, Allen's desperation hit a turning point.
"Harlem United's staff poured energy into me," Allen recalled. "They helped me turn things around; they reminded me I was better." Inspired, Allen, who is 56, got his GED and enrolled in a college connection program. Today, he is a freshman at Borough of Manhattan Community College with a major in Youth Services. His goal is to become a harm reduction counselor. Allen remains fiercely dedicated to Harlem United, spending 10 hours per week as a peer recovery support specialist, helping people who come to Harlem United under circumstances not dissimilar from his own.
"Can you believe that I went from not having a High School diploma to being a college student in just two years?" Allen asked, proudly. "The road isn't easy but I try to lead by example. It takes determination and follow-through. I just keep putting one foot in front of the other—like they taught me at Harlem United."