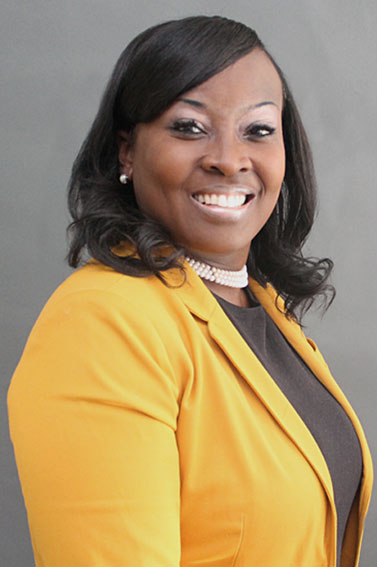 Tamisha first became involved in HIV/ AIDS and homelessness work while writing her thesis in college. She was studying homelessness and many of the people she encountered had nowhere to go because of their status. She recognized a need.
Tamisha came to Harlem United in 2010 as the Associate Vice President of Health Services. "I remember my first interview with Charlie and Stephanie. They said, 'you will succeed if you make a relationship with the clients.' And I did." For Tamisha, who climbed the ranks to VP of Managed Care, Billing and Credentialing and again to her current position, it is clear her work is all about the clients.
Though Tamisha's  20+ year career in the health care industry speaks to her unique breadth of knowledge –she has expertise in leadership, practice administration, HIPAA, Electronic Health Records, medical billing and compliance, medical coding, and revenue cycle management–Tamisha prides herself as a mentor and coach, above all. In addition to training staff at Harlem United, Tamisha is an adjunct professor of at various colleges in the city. "Most people don't know this about me, but I started out as a temp at Harlem Hospital 20 years ago when I was in college. It goes to show that anyone can work their way up if they try." Tamisha, who serves on several Boards in New York City, is also the former Area Governor and Past President of several Toastmasters clubs in Brooklyn and Manhattan, an international organization dedicated to improving communication and leadership skills.
Fun fact about Tamisha?
In 1986, she traveled cross-country to 26 states.