Primary Care
What do you want out of a community health center?
Doctors, dentists, counselors and staff who understand you and your needs? People who are committed to you and your community, who will make sure you get the care you need no matter the obstacles? An organization that got started right in your own community?
Those are important to us too and that is why we have three locations in upper Manhattan to serve you.
All Harlem United clinics use state-of-the-art electronic medical records to ensure quality and safety of care, and have some bilingual (English/Spanish) staff on-site.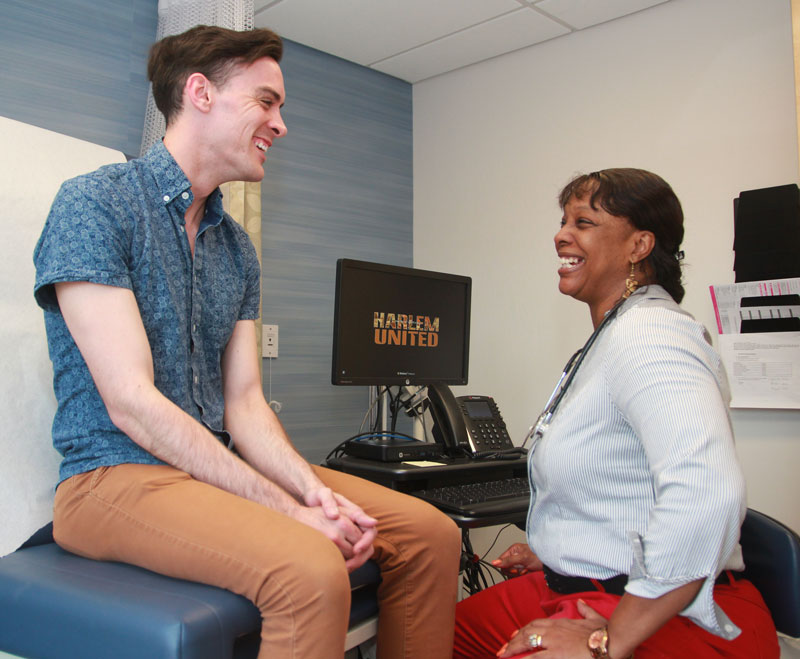 Get Started by Requesting an Appointment
See Which Insurance We Accept
Get Help Getting Health Insurance
What do we have to offer you?
Primary Care Doctor
Family Medicine
Comprehensive sexual health services, including HIV & STI testing, Hep C testing, PrEP, and birth control
Dentist
Cardiologist
Podiatrist
Individual and group counseling
Helpful Information
Our Health Centers
The Nest Community Health Center
Address: 169 West 133rd Street
Hours

Mondays: 8:30 a.m. – 7:30 p.m.
Tuesdays: 8:30 a.m. – 7:30 p.m.
Wednesdays: 8:30 a.m. – 7:30 p.m.
Thursdays: 8:30 a.m. – 7:30 p.m.
Fridays: 8:30 a.m. – 5:00 p.m.
Saturdays: 8:30 a.m. – 1:00 p.m.
Sundays: Closed
Willis Green Jr. Health Center
Address: 123-125 W. 124th Street, 2nd Floor
Hours

Monday-Thursday: 8:00 a.m. -7:30 p.m.
Fridays: 8:00 a.m. -5:00 p.m.