Together we can stop Measles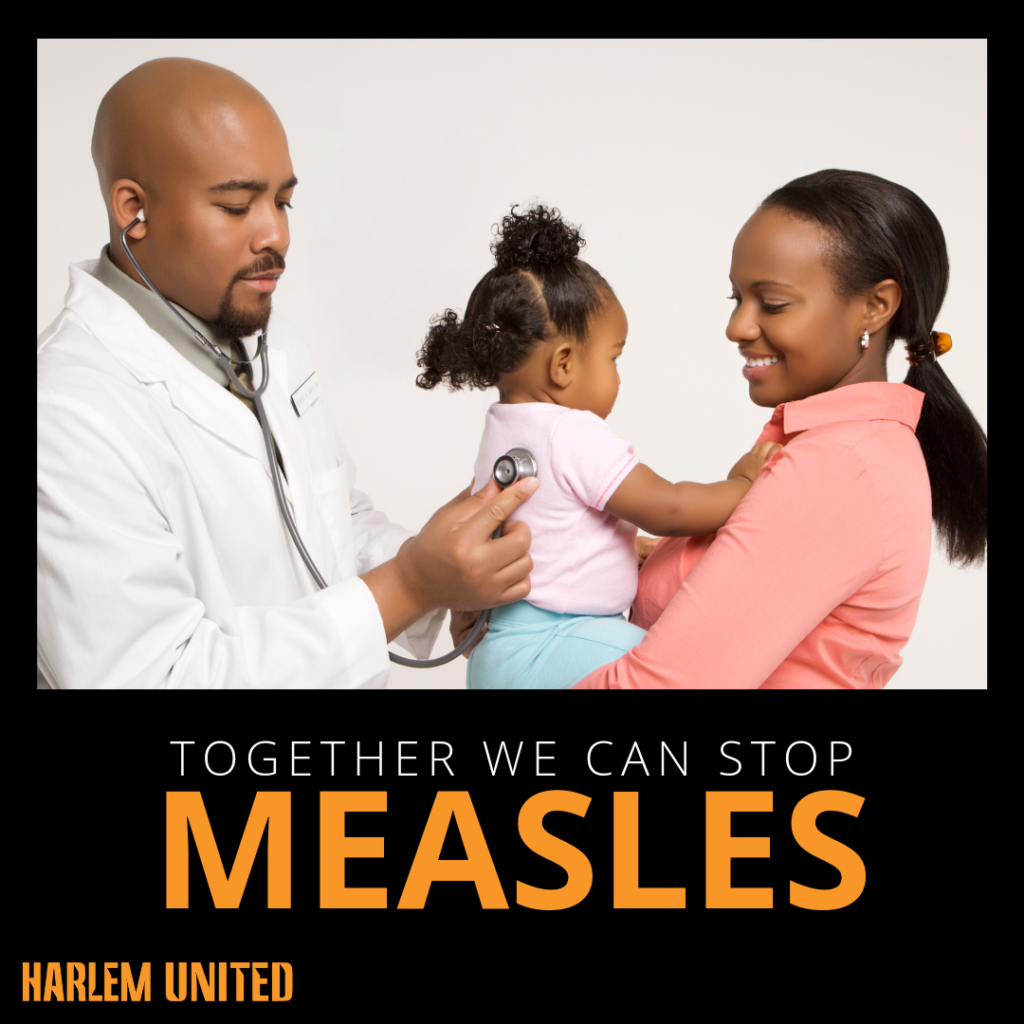 Get Up to Date on Your Vaccines!
There is currently a large outbreak in NYC, mainly in Brooklyn (Williamsburgh and Borough Park) and Queens. Measles is a virus that causes fever and rash. It can be deadly and it is highly contagious. After someone coughs or sneezes, the virus can stay in the air for up to 2 hours. About 500 people have been diagnosed so far. Symptoms start with fever, cough, runny nose, red teary eyes, then a rash starts on the face and movies to other parts of the body.
Infants, young children, pregnant women, people with weakened immune systems, and adults who are not immune are most at risk for serious complications which include lung infection, brain infection, and death.
The best way to prevent measles is with vaccination: It is safe and effective.
By order of the Commissioner of Heath, everyone over the age of 6 months who lives or works in the following zip codes, 11205, 11206, 11211, 11249, must be vaccinated, unless there is a medical contraindication. People who are not vaccinated could be fined.

Need to get up-to-date on your vaccines? Come to The Nest and see one of our Providers. Call us at 212-849-2780 to schedule an appointment.
For more info: https://www1.nyc.gov/site/doh/health/health-topics/measles.page
---